Bringing Up Baby – Foods for Optimal Growth and Development
by Sally Fallon Morell, MA

Recorded at the 2017 Wise Traditions Conference.
Friday, April 27, 2018
DVD begins at 6:30 PM
Please come around 6:15
Please plan to stay until 8:30 or 9:00 PM, as we will have time for questions after the DVD.
Location:
Natural Grocers
201 Coburg Road
Eugene, OR 97401
www.naturalgrocers.com/store-location/eugene
Description:
The foods that baby eats during his first two years will largely determine his health throughout the rest of his life. Nutrient-density is key for giving baby a good start; that means liver and egg yolks, not applesauce and rice cereal. This talk will give practical advice and also provide concerns about exclusive breastfeeding and baby-led weaning.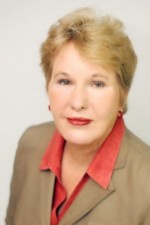 Sally Fallon Morell is founding president of the Weston A. Price Foundation and founder of A Campaign for Real Milk. Mrs. Fallon Morell lectures extensively around the world on issues of health and nutrition. She is a prolific writer of numerous articles and books and serves as editor of Wise Traditions, the quarterly journal of the Weston A. Price Foundation. In 1996, Mrs. Fallon Morell published the best-selling Nourishing Traditions (with Mary G. Enig, PhD), the cookbook that launched her career in alternative health. Visit her website at www.newtrendspublishing.com.

Cost: By Donation

Donations of any amounts to the Eugene Chapter, Weston A. Price Foundation are appreciated.
$5-10 suggested for those who can afford it, and $1-4 for low-income.
(Please also help carry supplies to the car after the movie or volunteer to help the Eugene Chapter in other ways).
Want to see the DVD, but can't attend?
Purchase your own copy from Fleetwood Onsite Recording: