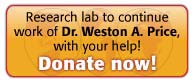 The Eugene Chapter, WESTON A. PRICE FOUNDATION®
We are the local chapter of the WESTON A. PRICE FOUNDATION®. The Foundation is dedicated to restoring nutrient-dense foods to the human diet through education, research and activism.
As the local chapter in Eugene, Oregon we carry the Foundation's mission to Eugene, Springfield and the surrounding areas.  We help connect people with local farmers producing such foods as raw milk, grass-fed beef and lamb, and pastured poultry and eggs.  And we support the Foundation's mission of education by holding DVD showings, Potlucks, Classes, and we provide many opportunities for people to meet each other and taste wonderful nutrient-dense food!
Where to start?
If you are new to our principles please take the Beginner Tour on the Weston A. Price Foundation website or take the Tour for Vegetarians.  You may also want to view the Beginner Videos and Read Our Brochure.  We also recommend you download the Healthy 4 Life booklet, and check out the Eugene Chapter's Recommended Reading section.
Join us Locally!
Now that you're ready to get involved locally, please join us!  The Eugene Chapter has many ways for local people to get involved.  We have monthly Potlucks, DVD showings, an electronic Newsletter, Classes and more!  We invite you to browse our site, Sign Up for our Newsletter, come to a Local Event, and Find Nutrient-Dense Food, or Contact Us!
Kraut Pounder:
We are also the creators of the Kraut Pounder!  If you'd like to learn more about this handy tool for making fermented foods and support our chapter with a purchase, check out our sister website: krautpounder.com
Other Local WAPF Chapters:
If you are not local to our area please see: Find A Local Chapter.