We had a nice potluck this week. I got there late so I missed the beginning. But there was still plenty of great food.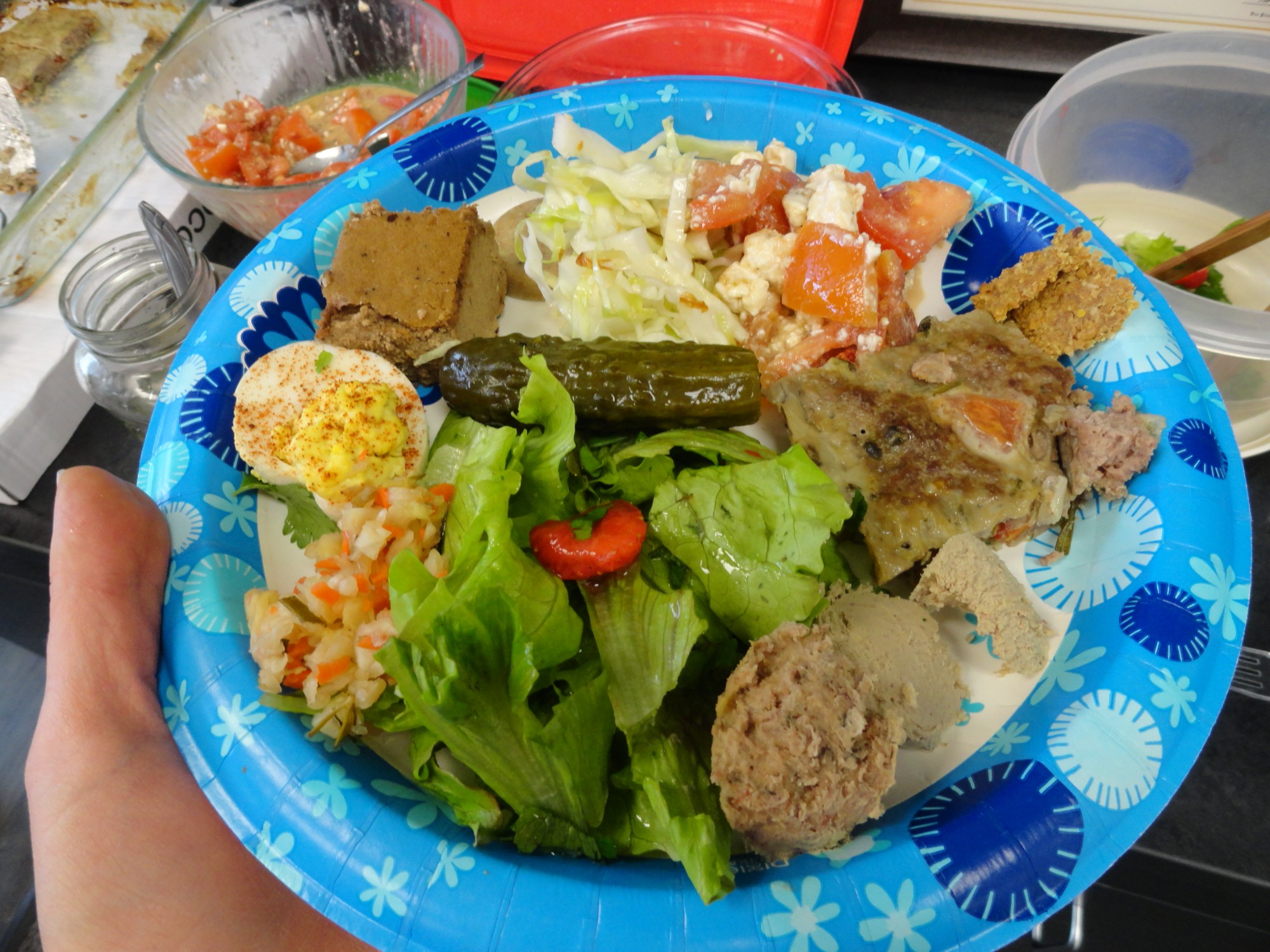 ​
On my plate is: lamb meatloaf, deviled eggs, pickled cucumber, cole slaw, green salad with strawberries and homemade dressing, two kinds of pate', fermented veggies, tomato and feta cheese salad and dessert.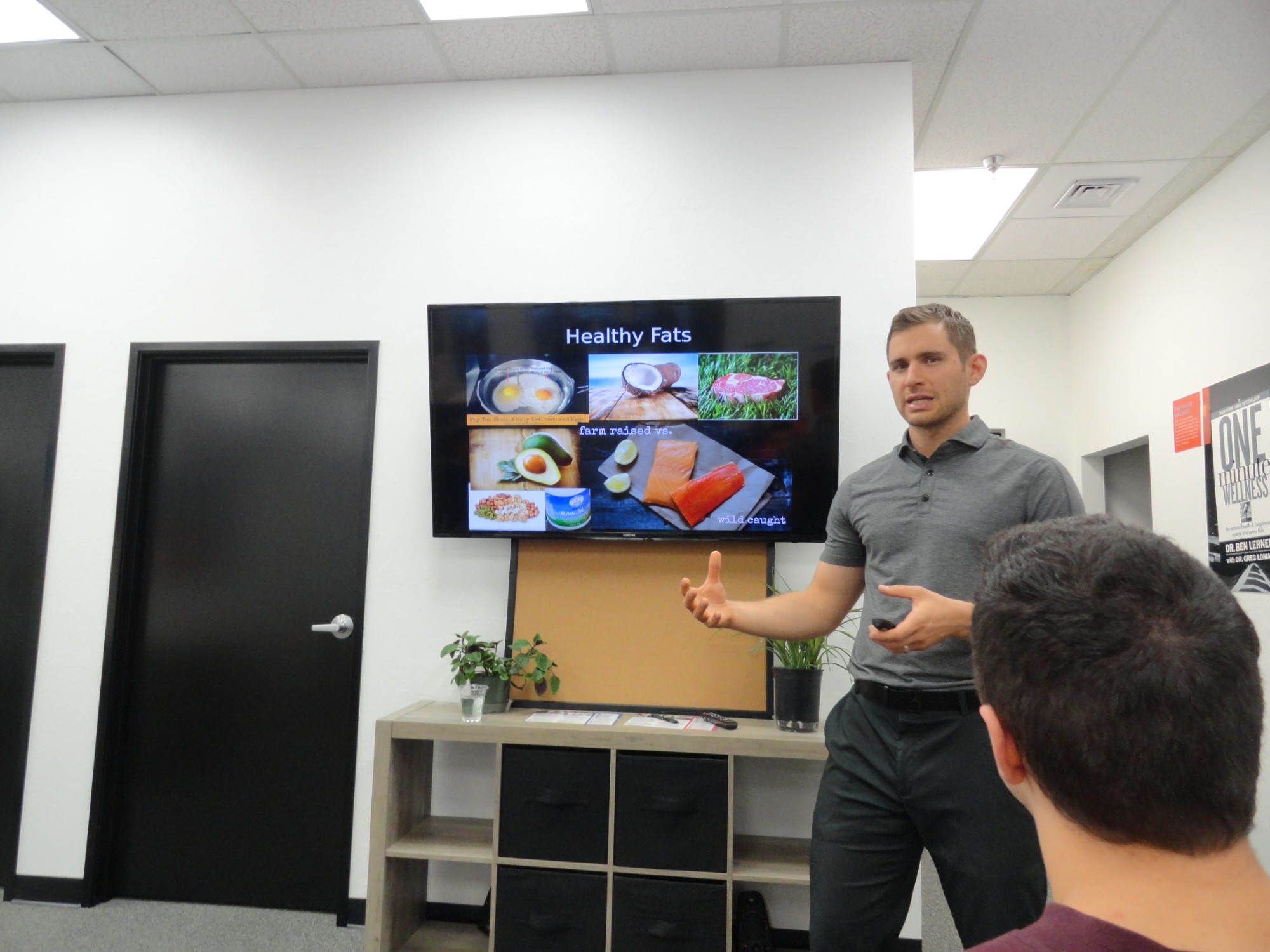 ​
After filling up our plates Dr Krautsack gave a presentation on Cholesterol (hint, it's not the evil substance drug manufacturers would have you believe) and how chiropractic supports nutrition.
We hope you'll join us for our next event.