Please join us for a special event!
Saturday, August 27, 2016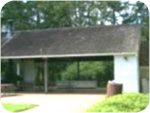 12:00 noon to 2:00 PM
Location:
Wayne Morse Family Farm (park), 595 Crest Drive, Eugene.
Traditional Food Tasting & Potluck:
The Eugene Chapter, Weston A. Price Foundation is hosting a Traditional Food Tasting & Potluck
This is a unique event. Come sample foods, and enjoy a discussion about the principles of traditional diets. Learn how animal fats, properly prepared whole grains, enzyme enriched foods and nourishing bone broths kept our ancestors healthy.
The picnic is in the covered shelter.  This pavilion is at the top of the rise with trees casting shade over cooling lawn. Bring blankets for family gatherings. There are picnic tables, side-tables for food, and a benched-in fire pit. Nice area for music with great acoustics (bring your instrument)!
An optional Potluck will be included. Please bring your own place settings and utensils to serve the dish you bring to share. A list of ingredients is helpful for those of us with food allergies.
Examples of traditional foods include:
Traditional Fats
Grass-Fed & Pasture-Raised Meats
Raw Milk, Butter, Cheese and Cultured Dairy
Wild-caught Seafood, Shellfish & Fish Roe
Organic Fruits & Vegetables
Fermented Foods
Bone Broth based Soups
Organ Meats
Properly prepared whole Nuts, Seeds, Beans & Grains
Sourdough Bread
Pasture-raised Eggs
Directions:
From downtown, take Willamette Street South, past 31st.  Stay right on Willamette as Donald splits.  Turn right on Crest.  Parking lot entrance is on the right.
595 Crest Drive is in South Hills, Eugene, Oregon.
The covered shelter is visible at the top of the rise from the parking lot.
Download our flier (and invite a friend!) >>>
Potluck Optional:
Normally we always ask people to bring a dish to share, but this time we are opening the event to people who do not feel comfortable making something in keeping with WAPF principles.  If you wish please bring a Nourishing Traditions style dish and join us for some great food and great conversation! Families and guests are welcome. Please bring enough food to feed the size of your party.  For food ideas see our Potlucks page.
New to all of this?
For those of you who are new to The Weston A. Price Foundation principles and potlucks please see our Potlucks page.
More Questions?
Contact Us
Enjoy links to some of our traditional food pages: