Balance Veterinary Care

Contact: Dr. Teri Sue Wright, DVM
Phone: 541-343-5028
Email: info@balancevc.com
Website: https://www.balancevc.com/
Location: 3469 HILYARD ST EUGENE OR 97405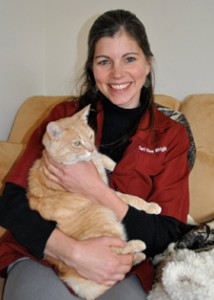 Nutritional Consultations, General Wellness, End of Life Services.
Holistic means we consider your pet as a whole; we don't just treat symptoms. Our treatments allow for healing from the inside out.
"I am a member of the AVMA (American Veterinary Medical Association) with 10 years experience and recognize the importance of specific conventional drug treatments for some acute and serious problems; however I have become aware of nutrition as a powerful preventative medicine and cure for many ailments rather than symptom abatement with drugs. As a holistic veterinarian I can provide a balanced holistic and conventional approach to my patients."
Teri Sue has been a member of the Eugene Chapter, Weston A. Price Foundation since 2006, and has volunteered her house and her time to help with Eugene Chapter Events.
See: Newsletter posts tagged "Teri Sue Wright"