This sounds like a great event!  The Oregon Raw Milk Producers Association and the Farm to Consumer Legal Defense Fund are presenting two seminars on raw milk in Oregon, one right here locally in Junction City!
The Principles of Raw Milk Production FARM WALK
Saturday, November 17; 10am-4:30pm
CHAMPOEG CREAMERY
7798 Champoeg Road NE, St. Paul, OR 97137
Monday, November 19; 10am-4:30pm
DECK FAMILY FARM
25362 High Pass Road, Junction City, OR 97448
For more info on both events, contact Charlotte Smith: champoegcreamery@gmail.com • (503) 860-6286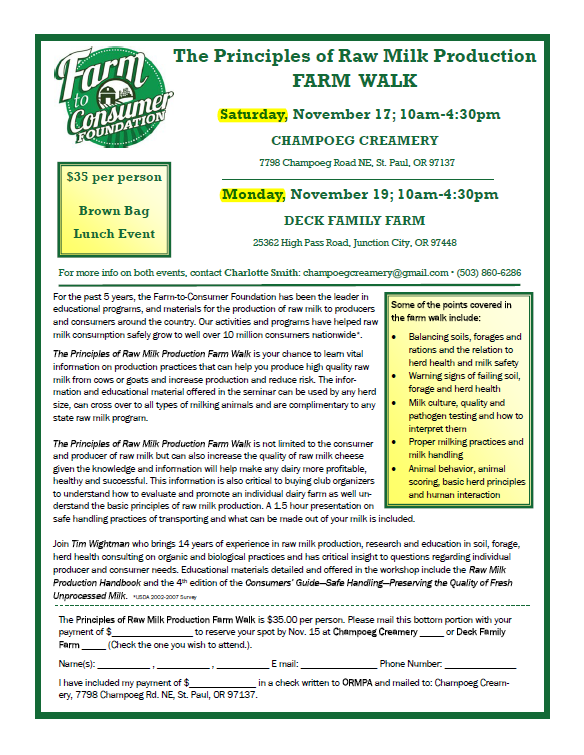 Download the flier: Champoeg flyer(3)
(right click and "save as")
Please print this flier and take it to your farmers!
The Eugene Chapter would like to offer sponsorship to farmers and others wishing to attend this seminar. 
Contact us
for more information.